A Look Back at 2021 through Our Top Stories
This year, many of our most-read stories examined facets of the COVID-19 pandemic, including the challenges of vaccination, the return to in-person work, the payoff from masks, and the supply-chain bottleneck. We also looked at gender and racial bias, the unlikely staying power of bitcoin, and the "meme stock" phenomenon.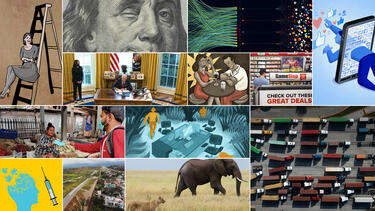 January 13, 2021
The population of undocumented immigrants in the United States is generally estimated to be around 11 million. But a new study from Yale SOM's Edward Kaplan and Scott Rodilitz, making use of data on migrants who have returned to Mexico, suggests that the real number is an estimated 19.6 million, consistent with previous research by Kaplan using different methodology.
January 14, 2021
When Joe Biden and Kamala Harris are sworn in on January 20, they will take on an array of monumental challenges: controlling COVID-19, making progress on the climate crisis, confronting racial injustice—all while contending with a fundamentally divided country. We asked faculty members who specialize in these and other subjects what research-based counsel they would give to America's new leaders.
February 02, 2021
Over the last month, a band of day traders on Reddit have engineered rallies for the video game retailer GameStop and other unlikely stocks, flummoxing Wall Street short-sellers. We asked Yale SOM's Kelly Shue, an expert in behavioral economics and empirical corporate finance, to explain what all this might mean for the balance of power on Wall Street.
February 04, 2021
Barry Nalebuff, the Milton Steinbach Professor of Management, extracts real-world insights from game theory and microeconomics to improve innovation, strategy, and negotiation. He has applied his approach to multiple entrepreneurial ventures, including Honest Tea.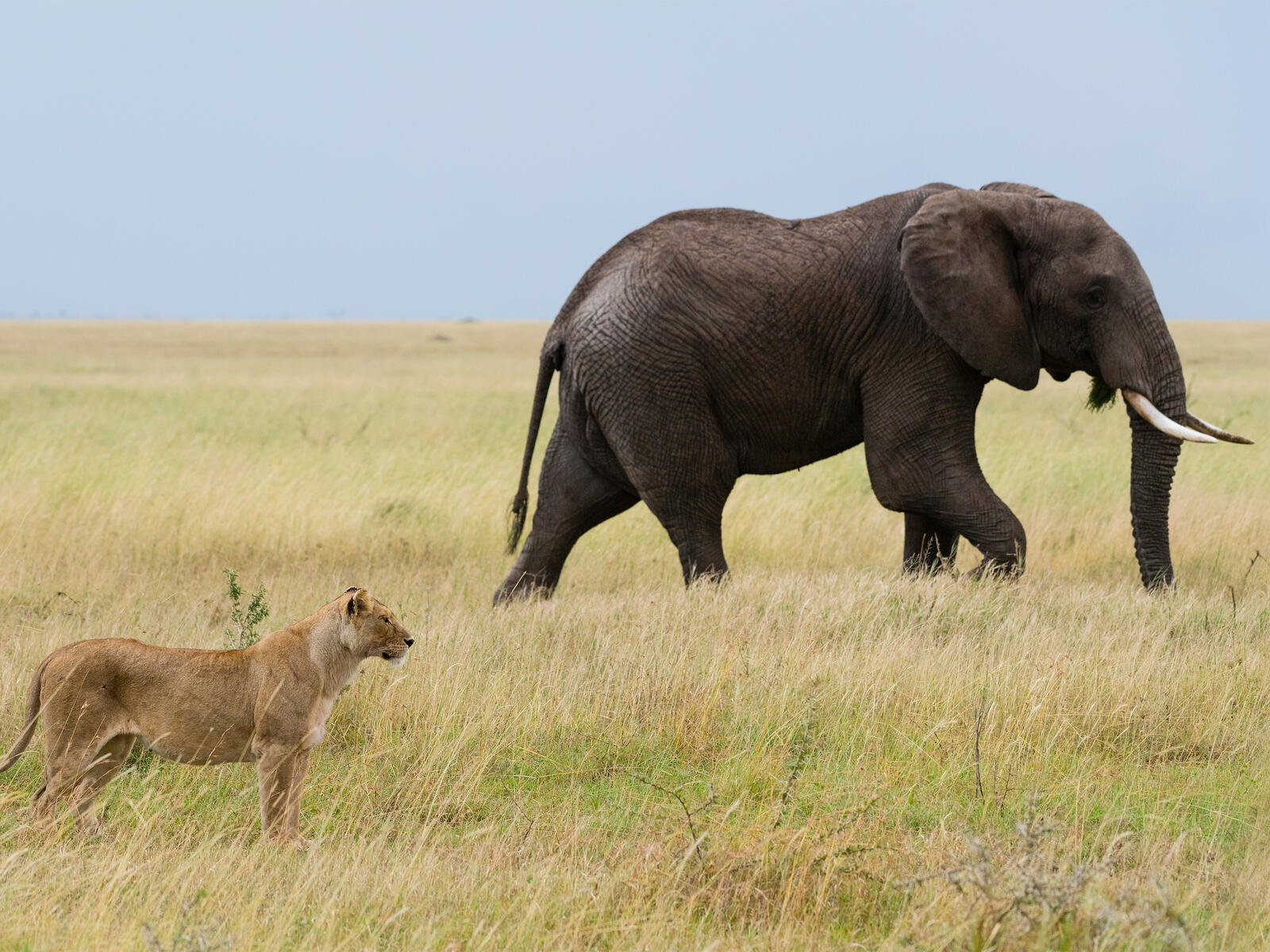 February 16, 2021
Researchers have generally believed that as large institutional investors make bigger trades, their trading costs rise accordingly. Research from Yale SOM's Tobias Moskowitz, making use of industry data, examines the strategies of large-scale traders and finds that they take a slow-and-steady approach to keep costs down and outsmart market predators.
February 22, 2021
William English, a former Fed official who is now a professor in the practice of finance at Yale SOM, explains why the Fed shifted its approach to balancing inflation and employment, and what the change means for the economy.
March 04, 2021
The price of a single Bitcoin reached a peak of $57,489 on February 21, and remains up more than 700% since the beginning of 2020, defying years of predictions of a crash. Newly created exchange-traded funds backed by Bitcoin are drawing more investment. We asked Yale economist Aleh Tsyvinski to shed some light on the continuing phenomenon.
March 22, 2021
Economists estimate that the coronavirus recession will cost the world's governments more than $11 trillion. Central banks should consider bona fide debt monetization—money-printing—to help their governments cover some of those costs, argue Greg Feldberg of the Yale Program on Financial Stability and Aidan Lawson, a former YPFS research associate.
April 07, 2021
As most of the country expanded eligibility for the COVID-19 vaccine to frontline workers and those with medical conditions, Connecticut switched to an age-based approach. Josh Geballe '02, chief operating officer for the state, says the decision was controversial but has helped make Connecticut a national leader in vaccinations and likely saved lives.
April 12, 2021
What will change the minds of those reluctant to get the COVID-19 vaccine? Yale SOM's Vineet Kumar and two Yale doctors used the tools of consumer marketing to survey hesitant healthcare workers and analyze their responses.
April 22, 2021
Patagonia's path toward living up to its own commitment to sustainability has involved decades of acknowledging flaws, solving problems, and finding ways to bring along suppliers, employees, and customers. But by highlighting values and using environmental constraints as a source of innovation, the company has found profits. Vincent Stanley, Patagonia's company philosopher and former director of marketing, chronicles the company's efforts.
May 11, 2021
In an excerpt from her book Social Chemistry: Decoding the Patterns of Human Connection, Prof. Marissa King explains how a more experienced colleague can help propel your career. A mentor who provides support and guidance is valuable; a sponsor who advocates for you is harder to find but even more effective in helping you advance.
June 08, 2021
Social media is designed to keep us scrolling even when we know we'd be better off putting the phone down. Yale SOM's Fiona Scott Morton and her co-authors argue that smarter and more robust antitrust enforcement can help, by making room for new social media platforms that promote themselves as healthier alternatives.
July 22, 2021
The transition from remote to hybrid and full-time office work has already begun for many. While office workers may be returning to familiar desks and corridors, both work and life have changed since the start of the pandemic. Heidi Brooks, who teaches leadership at Yale SOM and advises companies on everyday leadership and organizational culture, talks about how managers can approach this moment of transition with empathy—and have a meaningful impact at an important time.
August 25, 2021
Reams of research show how women are penalized in a variety of social and professional contexts. But Yale SOM's Taly Reich has found one situation in which women are more likely to get the benefit of the doubt: when they tell jokes that fall flat.
September 01, 2021
A large study co-authored by Yale SOM's Jason Abaluck and Mushfiq Mobarak tested the effectiveness of a mask-promotion program in Bangladesh in increasing mask use and preventing symptomatic infections. The study found that masks significantly lower symptomatic infections, especially among older people and when surgical masks are used.
Related: Study in Bangladesh Identifies Keys to Encouraging Mask-Wearing
September 17, 2021
Why are fewer women promoted to senior positions than men? In a study of evaluation and promotion data from a large retail chain, Prof. Kelly Shue and her co-authors found that women got higher performance ratings than men but were consistently—and incorrectly—judged as having less leadership potential.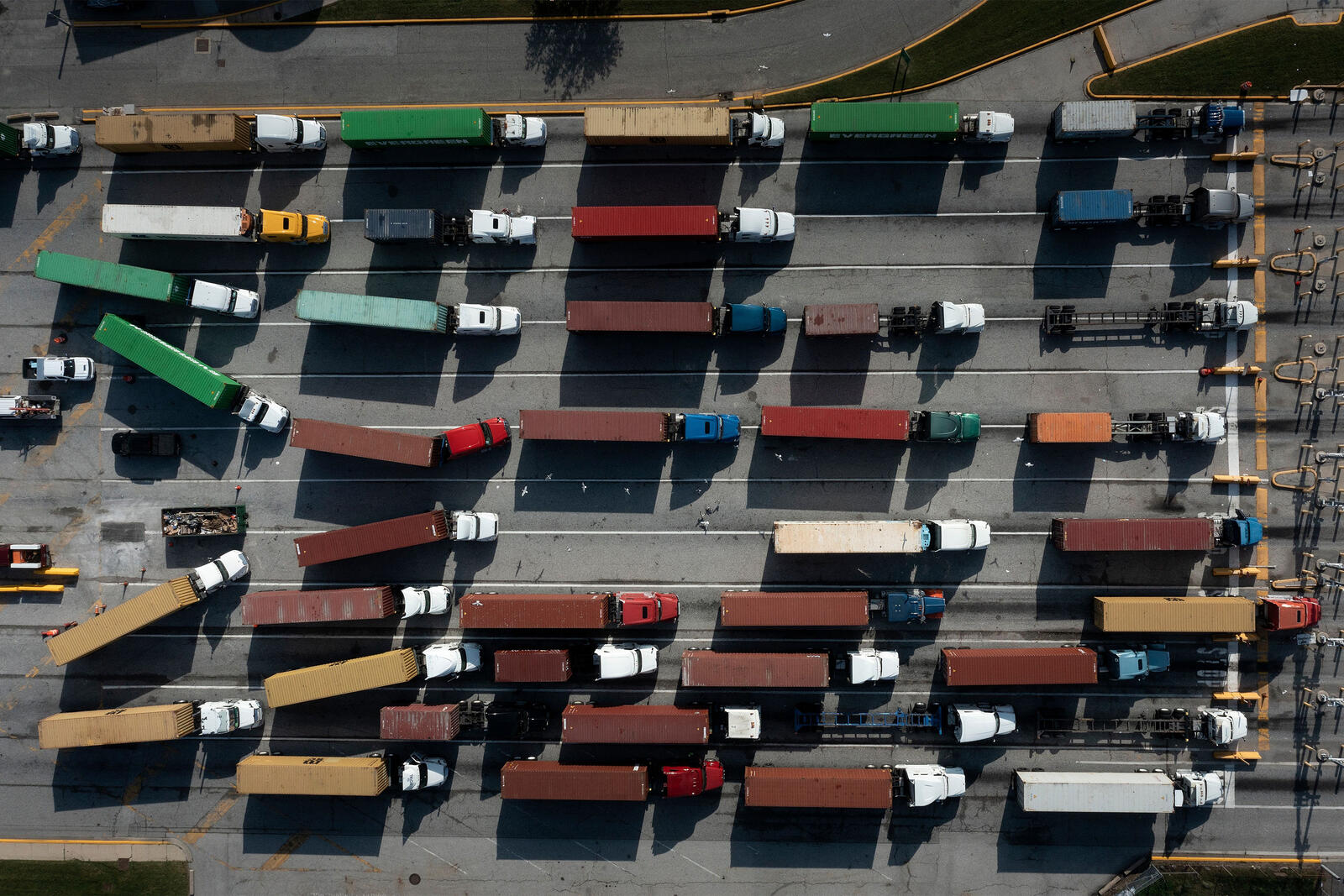 November 22, 2021
Trying to track that package? With the holidays approaching, buying and selling goods has become increasingly complicated as the global supply chain strains under the demands and limitations of the pandemic. We asked Yale SOM Prof. Sang Kim, an operations expert who specializes in supply-chain management, to unpack the news about delayed shipments and backed-up ports.
November 24, 2021
The predictive software used to automate decision-making often discriminates against disadvantaged groups. A new approach devised by Soheil Ghili at Yale SOM and his colleagues could significantly reduce bias while still giving accurate results.