Top Insights of 2017
Our most-viewed interviews, research reports, commentaries, and videos from the last year.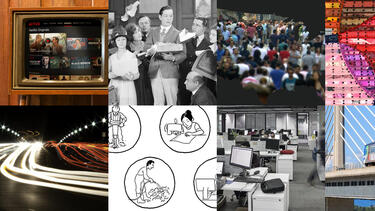 What Do Small Businesses Need?
Sean Greene • January 17, 2017
Small businesses create jobs, so how do we help them grow? Entrepreneur and investor Sean Greene '90 points to better government policies and access to capital
What's the Future of Television?
Tom Ascheim, Karey Burke • January 31, 2017
With traditional TV losing viewers to streaming services, the industry is still figuring out what its new economic model will look like.
What Is the Future of Globalization?
April 21, 2017
A wave of nationalism around the world has left many wondering if the trend toward greater global connection has reversed. Global Network Perspectives asked faculty throughout the Global Network for Advanced Management about the future of globalization in their regions.
How Do You Build Effective Public-Private Partnerships?
Isabel Marques de Sá • April 21, 2017
The World Bank's Isabel Marques de Sá explains how these enormously complex contracts can be tools for innovation and capacity building.
Insights Animation: The Economic Benefits of Immigration
Ahmed Mushfiq Mobarak • May 23, 2017
Do new arrivals in a country take jobs away from the native residents? The picture is much more complex than that, argues Yale SOM's Mushfiq Mobarak.
Can Vietnam Become a Global Tech Hub?
Eddie Thai • June 07, 2017
Venture investor Eddie Thai '12 discusses Vietnam's nascent startup ecosystem and what the future of the communist country might look like.
How Fair Is American Society?
Michael Kraus • September 18, 2017
Americans tend to be overly optimistic about economic equality between white and black citizens, according to a new study by Yale researchers.
What's the Future of Work?
Jeff Schwartz •  November 08, 2017
Smart machines, flexible teams, business as a platform: Deloitte principal Jeff Schwartz '87 offers a sneak peek at the future of work.
Where Is the Auto Industry Headed?
Mark Fields • November 10, 2017
How will self-driving cars and other new technology reshape the industry? Prof. Jeffrey Sonnenfeld talks with former Ford CEO Mark Fields.
How Do Leaders Foster Engagement and Creativity?
Heidi Brooks • December 14, 2017
What happens if leaders ask for and model a work culture of mutual inspiration and support?