Climate change is causing sea levels to rise, threatening expensive waterfront properties. But according to a new study co-authored by Yale SOM's Matthew Spiegel, prices are not falling in the areas most likely to be affected.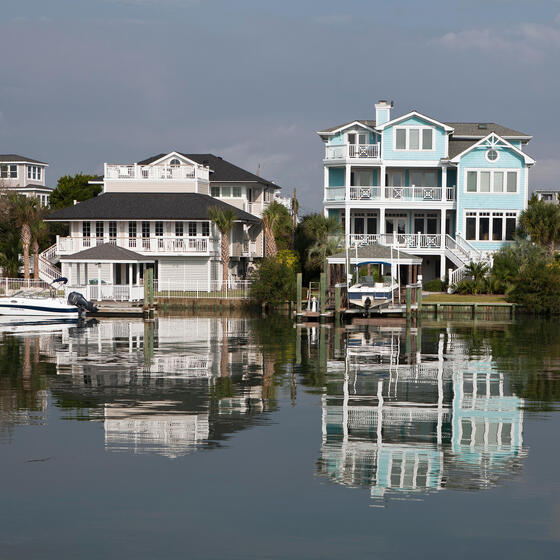 A new study from Yale SOM's Kelly Shue and Paul Goldsmith-Pinkham finds that single women who buy and sell real estate lose out on an average of $1,600 per year.

The best explanation for why prices go up, Yale's Robert Shiller writes, may be that we expect them to—until we don't.

Professor William Goetzmann discusses the uncertainty facing the financial hub at Canary Wharf as Britain moves steadily toward its divorce from the European Union.

A real estate boom can drive the construction of new homes, commercial centers, and skyscrapers, reshaping cities. The following bust can leave neighborhoods vacant. Have factors like the increasing availability of public information about real estate and the shift toward a global marketplace tamed a cycle that has played out repeatedly over the centuries?