According to a new study co-authored by Yale SOM's Song Ma, those with cheerful and enthusiastic presentations are more likely to get venture capital funding—and less likely to build successful ventures.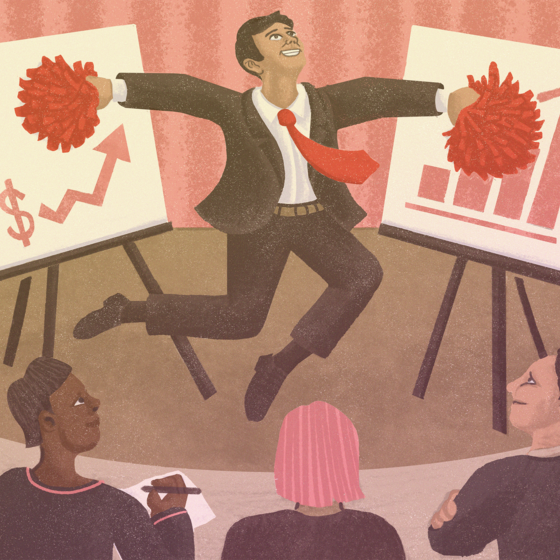 Market volatility has been at near-record levels in recent months, as investors respond to the uncertainty in Europe. Roger Ibbotson takes a historical perspective and argues that volatility, while frightening for individuals, can play an important role in the economy.

James Chanos, the founder and president of the hedge fund Kynikos Associates, is a noted short-seller. He was one of the early doubters of Enron and more recently questioned the sustainability of the housing boom. In these videos, Chanos discusses a series of issues critical to hedge funds and short-sellers. Chanos also presented a Leaders Forum lecture at Yale SOM on October 26, 2009.

Keith McCullough YC '99, founder and CEO of Research Edge, left the hedge fund industry in 2007 to try something different. He is assembling a team of research analysts who will bring the day-to-day informational edge of a hedge fund not just to institutional or extremely wealthy clients but to retail investors as well. But is the idea of an open hedge fund an oxymoron?