Yale SOM leadership expert Jeffrey Sonnenfeld asks if the CEO's eccentricities and forgotten promises are undermining his leadership of Twitter, Tesla, and SpaceX.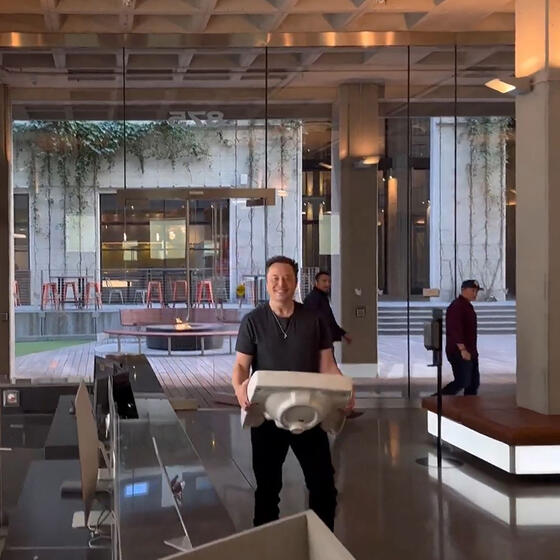 Jeffrey Pfeffer is the Thomas D. Dee II Professor of Organizational Behavior at the Stanford Graduate School of Business and a leading critic of business education, arguing that business schools frequently fall short of other professional schools.

We define occupations as professions to the degree to which they serve society. And unless management lives up to that service standard, it frankly calls into question what business schools are actually doing.

When hedge fund Long-Term Capital Management plummeted toward bankruptcy in September 1998, its potential dissolution threatened the financial markets with disaster. Herb Allison, then the president of Merrill Lynch, was one of the few people in a position to avert a crash landing, but first he had to get a cranky coalition of competitive bankers and traders lined up behind his bailout plan.

How can managers integrate their values into business decisions? Trish Karter '82 talks about the decision to keep her company's headquarters in inner-city Boston, and how it grew from her sense of self.

Could the market do more to improve ethical performance than professionalization? Professor Jim Baron proposes that voluntary certification of various facets of corporate responsibility could create a market for good behavior.

Venture capitalists seed companies that are not yet a gleam in the public market's eye. Their investments can sprout and transform industries. Anne Glover '78, a past chairman of the British Venture Capital Association, says a professional association helps the industry self-police.

With their power, their prominence, and their pay packages, CEOs are cynosures in the business universe. Could the structures of a management profession take in these corporate chiefs? Or should CEOs of publicly traded companies be treated as members of a separate profession, with its own rules and responsibilities?

While technologies and social structures change through the ages, the basic need for efficient and skillful management of resources and organizations is a constant. An archaeologist and a historian describe how past societies have met the challenge of training effective and accountable managers.