Our Most-Read Stories of 2022
This year, new research shed light on the economics of personal finance, the meaning of work, misperceptions of public opinion, the partisan divide in COVID deaths, and a dark side of the rise of the mutual fund. And faculty and alumni offered expertise on the streaming wars, better negotiation, the collapse of FTX, the failings of recycling, and the Taylor Swift ticket debacle.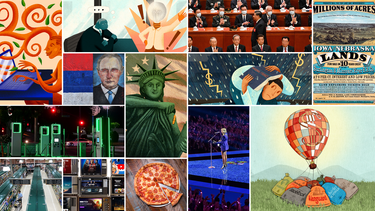 January 19, 2022
People can hold wildly diverging views about work, seeing a job as a purpose-filled passion, nothing more than a paycheck, or something in between. In a new study, Prof. Amy Wrzesniewski and her co-author investigated whether having a partner with a different orientation toward their career affects a person's chances of reemployment after leaving a job. They found that when one partner was searching for a job, this incongruence made them feel more uncertain and lowered their chances of landing a position.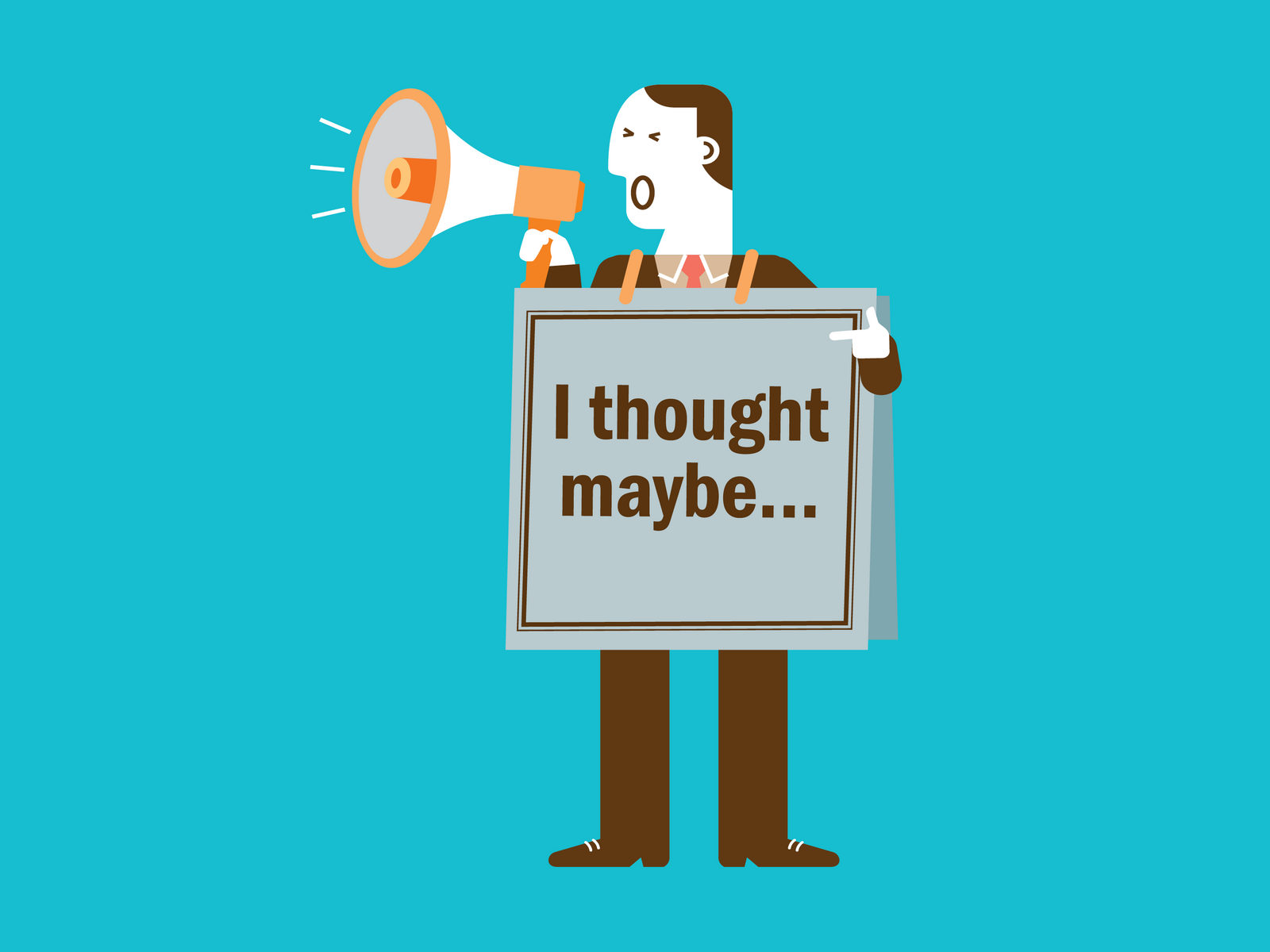 February 1, 2022
In her new book, Influence Is Your Superpower, Yale SOM's Zoe Chance helps readers find ways to negotiate and persuade for good, using techniques that are both ethical and effective. In this excerpt, she explains how to avoid "anti-charismatic" behaviors that we fall back on when we're feeling powerless, including overusing personal pronouns and adding unnecessary apologies and caveats.
February 8, 2022
We asked the Nobel Prize-winning Yale economist to reflect on an unexpected source of research information and inspiration. He writes that Google Ngram Viewer can provide important insights about how people saw economic events as they unfolded.
March 8, 2022
In his new book, Prof. Barry Nalebuff proposes a fairer, more principled way to negotiate: splitting the additional value created by reaching an agreement. In this excerpt, he explains the concept through a visit to one of New Haven's iconic pizza spots.
March 16, 2022
The adoption of electric vehicles is a key part of the decarbonization of the economy. Kenneth Gillingham, professor of environmental and energy economics, says that easing range anxiety and helping drivers understand the advantages of electric can help accelerate the shift.
April 13, 2022
We asked Yale SOM's Barry Nalebuff, an expert on game theory and negotiation, what it will take to find common ground and bring the war in Ukraine to an end.
May 16, 2022
New research finds that people have consistently inaccurate impressions of how public attitudes on various issues have changed over the last several decades. They often greatly overestimate how conservative people were in the past, leading to an exaggerated impression of liberal progress, according to a study by Yale SOM's Jason Dana and Adam Mastroianni of Columbia Business School.
June 2, 2022
As more and more people have invested in the stock market through funds from companies such as BlackRock and Vanguard, those intermediary firms have become large shareholders in most public U.S. firms. The resulting overlaps in ownership are boosting corporate profits but harming consumers, according to a new study co-authored by Florian Ederer of Yale SOM.
June 29, 2022
The case of Honest Tea stood out as a model for social entrepreneurs. The company produced a healthier, fair trade, organic product and reached millions of new consumers when Coca-Cola bought the company. Then Coca-Cola decided to discontinue the line. Seth Goldman '95, one of Honest Tea's co-founders, talked with Yale Insights about that "gut punch," lessons he has learned as a social entrepreneur, and his plans to return to tea.
July 13, 2022
Companies say they want employees who are entrepreneurial and innovative. But when it comes to considering entrepreneurs for jobs, Yale SOM's Tristan Botelho found, firms are actually less likely to reply to applications from startup founders than non-founders.
July 26, 2022
The benefits of "job crafting"—a practice first described by Yale SOM's Amy Wrzesniewski 20 years ago—are well established. In a new paper, she and her co-authors find that well-being can be further enhanced by pairing a shift in your job mindset with changes in how you think about your own strengths and weaknesses.
August 22, 2022
Inflation has put consumers in an anxious, angry mood, even as the economic data shows confounding bright spots. We asked Yale SOM's Ravi Dhar how the perception of rising prices affects buying behavior, and how companies can respond.
September 14, 2022
A wave of new services and the scramble for subscribers have resulted in unprecedented diversity, quality, and value for media consumers. But changes are coming as investors demand returns. We talked to Michael Nathanson '90, co-founder of the Wall Street media research firm MoffettNathanson, about what will be left when the dust settles.
October 18, 2022
Personal finance gurus frequently depart from conventional economic wisdom, Yale SOM's James Choi discovered, but their advice isn't all bad.
October 21, 2022
At the Chinese Community Party's 20th Party Congress this week, China officially extended Xi Jinping's leadership for another five years. We asked Stephen Roach, a senior fellow at Yale Law School's Paul Tsai China Center, what another term of Xi's leadership means for China's economic policies and the environment for Western businesses there.
November 07, 2022
What happens after you throw a bottle in the recycling bin? The answer may not be what you hope or expect. The recycling system is byzantine, confusing, and full of inconsistencies. Caroline James '22, director of sustainability at Atlantic Packaging, says that the current plastics recycling system is broken. She explains how new efforts by businesses and governments could move us toward a more sustainable and circular economy.
November 15, 2022
A new Yale study looks at excess deaths by partisan affiliation in two states during the pandemic. Once vaccines were introduced in the spring of 2021, Yale SOM's Paul Goldsmith-Pinkham and his co-authors found, the rate of deaths among Republicans and Democrats began to diverge.
November 23, 2022
Taylor Swift fans scrambling for concert tickets faced endless queues and crashes on the Ticketmaster website. Now the Senate's antitrust subcommittee is planning hearings on the company's dominance in the live concert business. Yale SOM economist Florian Ederer explains the antitrust issues at play and the tradeoffs inherent in satisfying overwhelming demand.
December 02, 2022
FTX's new CEO—a bankruptcy lawyer—is sorting through the wreckage of the crypto exchange, while members of Congress are planning investigations. Yale SOM's Rick Antle, an accounting scholar who worked on the Bernie Madoff restitution, says that FTX was a toxic combination of a new asset and a failure of corporate controls.