A new Yale study says that a partnership with the Dollar General retail chain, which is being considered by the CDC, could bring vaccination sites substantially closer to low-income, Black, and Hispanic households in many parts of the United States.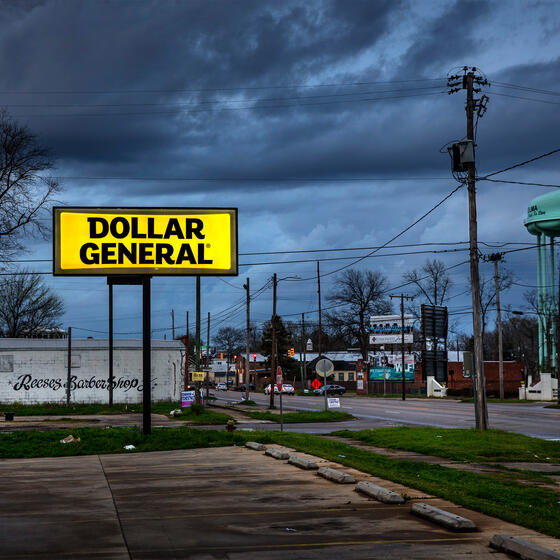 Business and health could be said to coexist uneasily; many see the quest to increase profits and control costs as antithetical to quality care. But business is also a driver of innovation and efficiency in healthcare. Four leaders of healthcare organizations discuss the challenges in trying to deliver both good business and good health.

In searching for opportunities to invest in healthcare, venture capitalists must consider not only which new technologies and ideas are likely to develop into successful businesses, but which are poised to transform medicine — and which can make a difference in people's lives.

Ed Kaplan and David Paltiel have known each other for 20 years, sometimes collaborating on research projects or coauthoring papers. They argue that when the tools of a business education are applied to the problems of healthcare, such as the HIV/AIDS pandemic, the result can be better decisions about how to use scarce resources.

The need for serious — and expensive — dental work forced freelance writer Jeff Schult to get creative. Research led him to a clinic in Costa Rica, which opened Schult to the burgeoning world of medical tourism. Two years ago he published Beauty from Afar: A Medical Tourist's Guide to Affordable and Quality Cosmetic Care Outside the U.S. Schult describes how this international market is changing healthcare.

More than 160 million Americans receive their healthcare coverage through an employer-sponsored program. In recent years, as the costs of healthcare have risen, so have premiums for workers and costs for companies. Is the system sustainable? Does it affect the competitiveness of American companies? Does it prompt innovations in healthcare delivery?

Michael Apkon is using techniques from manufacturing to improve the efficiency and safety of medication delivery at Yale-New Haven Hospital, and he's finding some solutions can be very simple.

In a country with some 76 million people and only 138 hospitals, Ethiopia is looking to make the most of limited resources by working with Yale and the Clinton Foundation to train hospital administrators.

A large physicians' group practice in Massachusetts is improving the experience of patients and staff by breaking down the organizational hierarchy and encouraging process improvement from the bottom up.

Sostena Romano sees herself as responsible for producing results for both stakeholders and shareholders in the Clinton Foundation's HIV/AIDS initiative.