Is the U.S. Healthcare System Ready for Coronavirus?
With the appearance of confirmed cases of community-acquired COVID-19 in the United States, some experts are concerned that the disease has already spread further than previously thought. We asked Yale's Howard P. Forman, a practicing radiologist and expert in healthcare management, what's likely to happen in coming days and whether the U.S. healthcare system is prepared.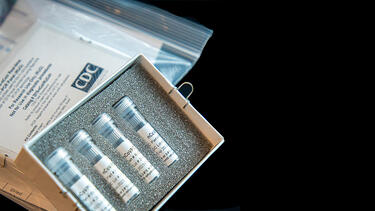 What do you think is the likely course of the disease in the U.S.?
There is absolutely going to be an explosion in the number of identified cases. But how fast that number increases is highly dependent on how fast we can test. As of today, we have done inadequate testing and today's announcement of 15,000 kits "in the mail" per the White House is woefully inadequate for a population that is rightfully concerned and a healthcare community that has too little useful information.
 
How is this likely to stress the healthcare system?
We are going to see a large number of mildly symptomatic patients coming to attention and requiring primary care, urgent care, and emergency department encounters. Even in a normal influenza season, our emergency departments are stretched. My field of radiology may be stretched more than with other illnesses as computed tomography of the chest may be useful as screening. For the most acutely ill, ventilator beds are in short supply. Our system has limited capacity for extraordinary events. But disaster planning can help a lot here and most major institutions have plans for this.
What steps should people take? What are good sources of information about the disease?
The CDC, WHO, and other global public health agencies have done a great job at communicating the symptoms (fever, cough, fatigue, sputum production, shortness of breath, etc.) and the guidelines and guidance regarding testing and treatment. People need to avoid panicking. The numbers may look gruesome over the next week or so, but these are existing cases that are finally being diagnosed. Our public health and healthcare infrastructure is very strong but it will be tested. I am confident that through adequate detection, we will contain this. I would refer the reader to the excellent piece about Professor Ed Kaplan for some more optimistic thoughts.