On the latest episode of the Health & Veritas podcast, Howard Forman and Harlan Krumholz talk about the patients who test positive for COVID-19 after being admitted to the hospital for something else, and other health issues in the news, including the explosion in healthcare spending last year, a controversial Alzheimer's drug, and the consequences of underinsurance in the United States.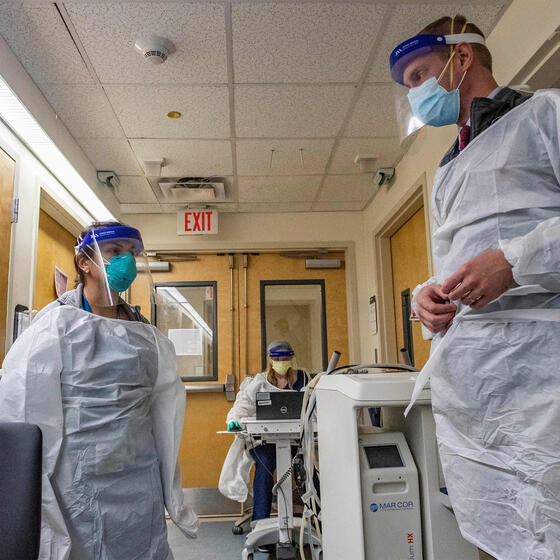 More than 160 million Americans receive their healthcare coverage through an employer-sponsored program. In recent years, as the costs of healthcare have risen, so have premiums for workers and costs for companies. Is the system sustainable? Does it affect the competitiveness of American companies? Does it prompt innovations in healthcare delivery?

Michael Apkon is using techniques from manufacturing to improve the efficiency and safety of medication delivery at Yale-New Haven Hospital, and he's finding some solutions can be very simple.

In a country with some 76 million people and only 138 hospitals, Ethiopia is looking to make the most of limited resources by working with Yale and the Clinton Foundation to train hospital administrators.

A large physicians' group practice in Massachusetts is improving the experience of patients and staff by breaking down the organizational hierarchy and encouraging process improvement from the bottom up.

Sostena Romano sees herself as responsible for producing results for both stakeholders and shareholders in the Clinton Foundation's HIV/AIDS initiative.