Three Questions: Prof. Vahideh Manshadi on Improving Kidney Donation
This month, the Trump administration announced a series of steps to improve treatment of patients with end-stage kidney disease, including an overhaul of the kidney transplant system. The proposal includes more consistent metrics for the organ procurement organizations that collect and distribute donated kidneys; improved matching and delivery of kidneys; and additional financial support for donors. We asked Yale SOM's Vahideh Manshadi, an operations expert who has researched the transplant system, if the changes could make a difference for patients.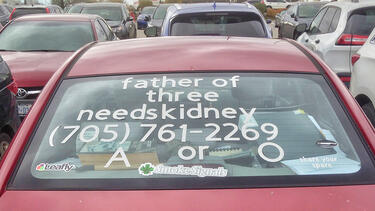 What do you see as the biggest obstacles to maximizing kidney donation in the U.S.?
First, incentivizing more donations (both live and deceased.) For live donors, this would entail helping them with the costs they incur through the donation process (travel, lost wages, etc.). As for deceased donation, 95% of U.S. adult population supports organ donation but only 58% are registered as donors. The challenge is how to increase the number of organ donors.
Second, effectively utilizing the donated organs. According to a report from the Bridgespan Group, "there are approximately 28,000 additional available organs each year from deceased donors that do not get procured or transplanted due to breakdowns in the current system."
Do these executive orders and regulations address those issues? Is the federal government well positioned to make a difference?
It seems so. The executive order facilitates financial support for live donors by relaxing some of the constraints currently in place on who qualifies for such assistance. Further, it takes positive steps toward improving the performance of Organ Procurement Organizations (OPOs) by creating a new performance metric to be reported by OPOs.
What's one policy change that you would make to improve this system?
Certain policies can impact the chance that people become organ donors. For example, studies suggest that countries that have opt-out systems (in which being an organ donor is the default) have more available donated organs. Currently, the U.S. has an "opt-in" system.