How You Can Invest in Racial Justice
A history of discrimination and inequality has led to dramatic gaps in wealth, investment, and income between white communities and minority communities. Yale SOM's Teresa Chahine and a panel of experts discussed how businesses, financial firms, and regular investors can make choices that empower local businesses and increase opportunity.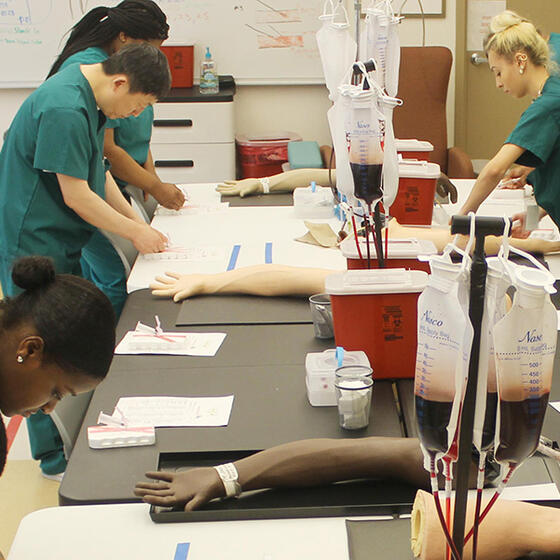 By Dylan Walsh
In 2016, the average white family had a net worth of $171,000. Divide that figure by 10 and you get the net worth of the average African American family. A half-century ago, the wealth gap looked virtually identical.
"If we eliminated the racial wealth gap by 2028, some estimates suggest it would contribute 4–6% in GDP," said Anna Blanding '09, managing director of impact investments at ConnCAT, a New Haven workforce development organization. "Closing this gap is not just a moral imperative, but an economic imperative."
Blanding was speaking as part of an online panel on how financial tools can better empower minority groups and communities. With her on the webinar were Janice Shade, founder of The Initiative for Local Capital, and Michael Shuman, an economist and attorney focused on community economics. Teresa Chahine, a senior lecturer in social entrepreneurship at Yale SOM, moderated the discussion.
Shuman began by describing one major part of the problem—and, by that means, limning the scale of the opportunity. "The most recent data said that $56 trillion is locked up in long-terms saving, stocks, bonds, pension funds, and insurance funds," he said. And yet the bulk of that $56 trillion dollars gets invested in a limited segment of the economy composed of global, publicly traded companies. How, he wondered, do we divert some of this huge pool of money away from multinational corporations that are overwhelmingly led by white men and into the sprawling diversity of local communities that could benefit from the investment?
One promising route is the creation of "community investment funds" that function like any other fund in a financial market except they contain a portfolio of community businesses. (Importantly, "community" need not be defined by geography, but could as readily be defined by affinity, like women-owned.)
"All of us, if we want to be allies in fighting racism, should be moving some percentage of our life savings out of global companies and into businesses run by people of color in our community." —Michael Shuman
For instance, a for-profit subsidiary of ConnCAT is currently developing a $200 million, 7.5-acre plaza in the Dixwell neighborhood of New Haven, where 55% of residents are low-income. The project includes market-rate and affordable housing, a grocery store and food court, daycare facilities, retail storefronts, and office and business incubator space. Blanding described the project as "a catalytic investment in the community," and it is precisely the kind of opportunity that Shuman says should be bundled up in a community fund. ConnCAT also recently announced the launch of their Economic Justice Fund, which aims to raise $5 million to support Black-owned businesses in New Haven.
Standing in the way of this kind of investment are 80-year-old regulatory hurdles. The 2012 JOBS Act dismantled many barriers between individual investors and small business owners, but impediments remain in the outdated Investment Company Act of 1940. "I'm now advocating for policy changes with the SEC that allow for easier ways to aggregate capital from citizen investors to invest in the kinds of opportunities [Blanding] is describing," said Shade. "Once those changes are made, I'll work on creating accelerators for communities that want to start these kinds of funds."
In addition to any policy change, behavior change will be a necessary part of the equation. Most prominent is investor fear of uninspiring returns: Sure, the money goes to a good cause, but won't I take a big hit? Though many socially aware investments in fact post competitive returns—hedge funds that aren't led by white males tend to outperform, for instance—Shade noted that investors may need to broaden their thinking: Investments that ultimately reduce social service expenditures and lower the tax burden provide measurable, if unconventional, financial returns.
Equally important, these kinds of investments must root their planning and investment processes in the communities in which they take place. "We're not coming in to save the landscape, but to listen to and act on community feedback," Blanding said with regard to the Dixwell development. The community said it needed a daycare; the community expressed frustration about being a food desert. ConnCAT responded. "Everything goes slower because we want community feedback and involvement, but it's a richer process and a richer project at the end—one that truly meets the needs of everyone," Blanding said.
Finally, all three panelists suggested that regenerative finance, as its known, generally requires reconsidering the scale of business. Moving away from companies that are too big to fail, Shuman said, represents an attempt to "replace long-distance, opaque, hard to understand relationships with personal relationships." (Shuman made room for exceptions, like the large Australian bank Bendigo, which uses its size to help small rural towns very efficiently establish community banks.)
And while policy reform unfolds over years, the panelists offered actions that, taken presently, can support economic justice. Blanding suggested that, among other things, institutions should develop a concrete strategy for investing in local businesses, especially those that are minority- or women-owned; this could mean anything from rethinking caterers to shuffling endowment holdings. Shuman recommended adopting a local business, describing what he did with one of his favorite neighborhood restaurants: assuming he would spend roughly $1,000 there over the course of this year, and knowing the financial challenges presented by COVID-19, he paid the proprietor $1,000 upfront.
"And he gave me a 20% add-on, so—like that—I got a 20% return on my investment," Shuman said. He also encouraged everybody to take their own small part of that $56 trillion pot and push it into more beneficial investments. "All of us, if we want to be allies in fighting racism, should be moving some percentage of our life savings out of global companies and into businesses run by people of color in our community."