How Not to Hate the Holidays 
For some, it's the most wonderful time of the year. For others, family pressures and commercial hype make holiday celebrations a sources of stress. We asked Nathan Novemsky, a social psychologist and a professor of marketing at Yale SOM, what the research says about avoiding tension and creating positive memories.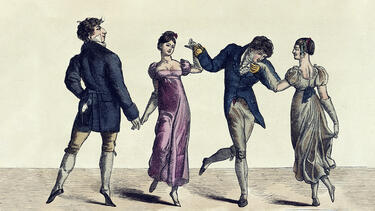 What's the best way to structure holiday celebrations so that you have positive memories of them?
The holidays are a time when many of us follow traditions that have been going on for years. There is much comfort to be found in doing something you enjoy again and again. For those of us that are not in a tradition we really enjoy, though, there are a few ideas that psychologists have put forward to enhance both our experiences and memories of those experiences. First, many people adapt to experiences they have over and over again, enjoying them less and less each year. If what is really important is sharing the holidays with particular people, consider gathering those people and doing something different with them. This has the dual benefit of getting out of a rut you might have adapted to and having a more unique experience. This unique experience will stand out more in memory because it will not blend together with other years.
Are there good ways to remember the moments that are really important?
One modern challenge we all have at the holidays is being present in the key moments and some people feel that taking photos or videos can take away from those moments. My colleague Gal Zauberman has shown that taking pictures can actually increase rather than decrease one's presence in the moment because it forces you to focus on what is happening. So, please go ahead and take pictures or videos if that is what you enjoy (regardless of whether you view them later), but beware—once your phone is handy, it can easily become a distraction and take you out of the moment.
How can people emphasize the positive during a sometimes stressful time of year?
In thinking about how to enjoy the holidays most, one simple but powerful idea is to remember that feelings can follow thoughts just as much as thoughts can follow feelings. What that means is, if you think about positive things around the holidays (e.g., positive memories of growing up rather than current political differences), your feelings will follow right along and you will feel better. If you can make this a habit, you will feel good not just in the moment, but also in the future when you think about the people you spend the holidays with. Those positive ideas and memories will become a larger part of your thoughts about your loved ones—and, therefore, more of what drives your feelings about them.