Will AI Transform Radiology? (Health & Veritas Ep. 3)
On the Health & Veritas podcast, Yale physician-professors Howard Forman and Harlan Krumholz talk about the latest news and ideas in healthcare and seek out the truth amid the noise. In the latest episode, Forman, a Yale emergency department radiologist, and Krumholz discuss whether artificial intelligence will replace human radiologists—or help them do their jobs better.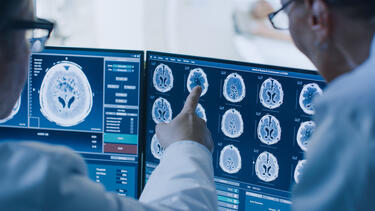 Listen Now:

Subscribe to Health & Veritas in Apple Podcasts, Spotify, Google Podcasts, or your favorite podcast player.