The Power Pod: A Conversation on Values with Professor Amy Wrzesniewski
Conversations about power and leadership co-hosted by three experts in the science and practice of management: Professors Heidi Brooks, Julia DiBenigno, and Michael Kraus of Yale School of Management.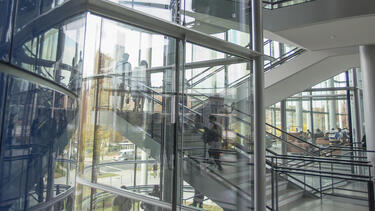 In this conversation, Julia chats with and Amy Wrzesniewski, the Michael H. Jordan Professor of Management, about her Wall Street Journal Oped "Promises aren't enough: Business schools need to do a better job of teaching students values" and her impressions of the role of values in leadership and work. The conversation covers the challenges that many business schools have faced in their approaches to teaching ethics along with the approach taken at our home institution at Yale.
To learn more about Professor Wrzesniewski's work go here: som.yale.edu/faculty/amy-wrzesniewski
To hear more of the song "Cheer up Daniel" from the episode, written and performed by Hey Rogue, go here (drive.google.com/file/d/1ullHR4dO…view?usp=sharing).
Promises aren't enough: som.yale.edu/news/news/promises…ng-students-values