The Power Pod: A Conversation on Religion, Identity, and Belonging with Dr. Mikey Pasek
Conversations about power and leadership co-hosted by three experts in the science and practice of management: Professors Heidi Brooks, Julia DiBenigno, and Michael Kraus of Yale School of Management.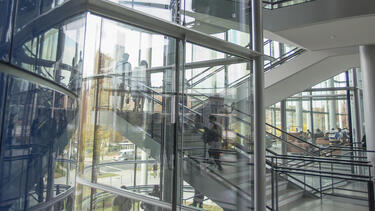 On this #powerpod episode we are joined by Dr. Mikey Pasek of the New School for Social Research. Dr. Pasek studies religious identity and the relationships between religious threat and belonging. Dr. Pasek's work on this topic can be found here: The paper detailing the success of the initiative can be found here.
To read about hate crimes based on religious identity go here.
News coverage of Rep. Stephanie Borowicz's (R) opening prayer at the Pennsylvania State House can be found here (www.fbi.gov/investigate/civil-rights/hate-crimes).
Read more about Dr. Pasek and his research here (www.michaelhpasek.com/).
To hear more of the song "Cheer up Daniel" from the episode written and performed by Hey Rogue go here (drive.google.com/file/d/1ullHR4dO…view?usp=sharing).
Subscribe to this podcast on Apple Podcasts or in your favorite podcast app.