The Power Pod: A Conversation about Relational Power with Professor Julia DiBenigno
Conversations about power and leadership co-hosted by three experts in the science and practice of management: Professors Heidi Brooks, Julia DiBenigno, and Michael Kraus of Yale School of Management.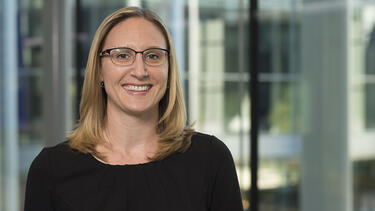 In this conversation, Julia and Michael discuss Julia's time examining how healthcare providers influence the decisions of Army officers despite lacking formal authority. Rather than using formal influence channels the providers rely on a set of strategies that help them create rapid and highly bonded relationships with officers, a process Julia refers to as "Rapid Relationality."

To learn more about Professor Julia DiBenigno go here.
To hear more of the song "Cheer up Daniel" from the episode written and performed by Hey Rogue go here.
The episode features insights summarized in this article.
DiBenigno, J. (2019). Rapid Relationality: How Peripheral Experts Build a Foundation for Influence with Line Managers. Administrative Science Quarterly, DOI: 10.1177/0001839219827006

Subscribe to this podcast on Apple Podcasts or in your favorite podcast app.