The Power Pod: A Conversation About Feedback With Kelley McKee
Conversations about power and leadership co-hosted by three experts in the science and practice of management: Professors Heidi Brooks, Julia DiBenigno, and Michael Kraus of Yale School of Management.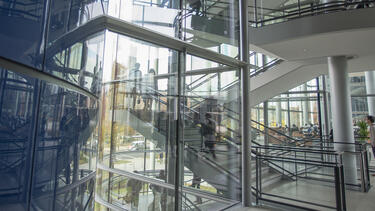 In this conversation, MBA student Kelley McKee joins the power pod to discuss the pitfalls and promise of delivering feedback, a time when she received feedback that motivated her, and her view that feedback is relational.
To hear more of the song "Cheer up Daniel" from the episode written and performed by Hey Rogue go here.
The episode features insights summarized in this article (and another that is forthcoming):
Larson Jr, J. R. (1989). The dynamic interplay between employees' feedback-seeking strategies and supervisors' delivery of performance feedback. Academy of Management Review, 14(3), 408-422.


Subscribe to this podcast on Apple Podcasts or in your favorite podcast app.