Liza Fisher: Long COVID (Health & Veritas Ep. 12)
On the Health & Veritas podcast, Yale physician-professors Howard Forman and Harlan Krumholz talk about the latest news and ideas in healthcare and seek out the truth amid the noise. In the latest episode, they're joined by Liza Fisher to talk about her experience navigating the medical system and advocating for patients while enduring 18 months of debilitating COVID symptoms. Fisher is a participant and co-author (with Krumholz) for a new study examining internal tremors and vibrations among long COVID patients.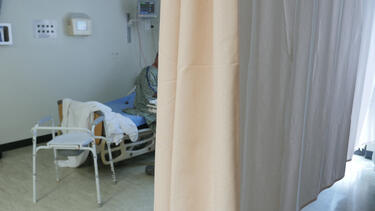 Listen now:

Subscribe to Health & Veritas in Apple Podcasts, Spotify, Google Podcasts, or your favorite podcast player.