Edward Kaplan: What Does Wastewater Reveal about COVID-19? (Health & Veritas Ep. 26)
On the Health & Veritas podcast, Yale physician-professors Howard Forman and Harlan Krumholz talk about the latest news and ideas in healthcare and seek out the truth amid the noise. In the latest episode, they're joined by Yale operations expert Edward Kaplan, who uses mathematical models to understand a variety of processes. They discuss Kaplan's ongoing research tracking COVID-19 infections through sewage, which bypasses the biases inherent in data from testing and even hospitalization.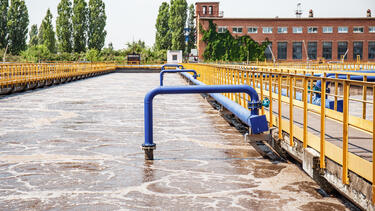 Listen now:

Read Utah governor Spencer Cox's letter explaining his veto of a bill banning trans girls from school sports.
Subscribe to Health & Veritas in Apple Podcasts, Spotify, Google Podcasts, or your favorite podcast player.