Dr. Randi Epstein: Medical Storytelling (Health & Veritas Ep. 18)
On the Health & Veritas podcast, Yale physician-professors Howard Forman and Harlan Krumholz talk about the latest news and ideas in healthcare and seek out the truth amid the noise. In the latest episode, they discuss two recent studies (one of them co-authored by Harlan) illustrating the health impacts of racism. Then they're joined by Randi Epstein, a physician and journalist whose most recent book is Aroused: The History of Hormones and How They Control Just About Everything.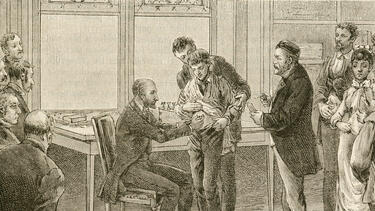 Listen now:

Subscribe to Health & Veritas in Apple Podcasts, Spotify, Google Podcasts, or your favorite podcast player.