Dr. Lakshmanan Krishnamurti: Hope for Sickle Cell Patients (Health & Veritas Ep. 25)
On the Health & Veritas podcast, Yale physician-professors Howard Forman and Harlan Krumholz talk about the latest news and ideas in healthcare and seek out the truth amid the noise. In the latest episode, they're joined by Dr. Lakshmanan Krishnamurti, chief of pediatric hematology and oncology at the Yale School of Medicine and an expert on sickle cell disease. They discuss promising new treatments that can effectively cure the painful disease for some patients.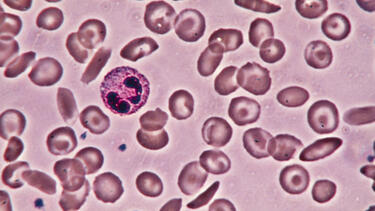 Listen now:

Subscribe to Health & Veritas in Apple Podcasts, Spotify, Google Podcasts, or your favorite podcast player.