Dr. Albert Ko: A Wider View of COVID-19 (Health & Veritas Ep. 14)
On the Health & Veritas podcast, Yale physician-professors Howard Forman and Harlan Krumholz talk about the latest news and ideas in healthcare and seek out the truth amid the noise. In the latest episode, they're joined by Dr. Albert Ko, a Yale epidemiologist who has advised Connecticut governor Ned Lamont. They discuss the state of the pandemic, rebuilding global public health infrastructure, and what omicron tells us about future variants.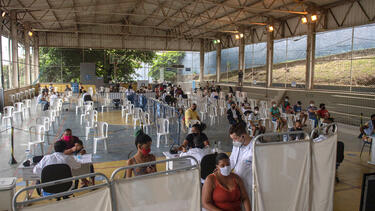 Listen now:

Subscribe to Health & Veritas in Apple Podcasts, Spotify, Google Podcasts, or your favorite podcast player.