Dr. Akiko Iwasaki: Is Long COVID One Disease or Many? (Health & Veritas Ep. 19)
On the Health & Veritas podcast, Yale physician-professors Howard Forman and Harlan Krumholz talk about the latest news and ideas in healthcare and seek out the truth amid the noise. In the latest episode, they talk with Dr. Akiko Iwasaki about her research trying to understand the cause or causes of long COVID, which has more than 200 reported symptoms.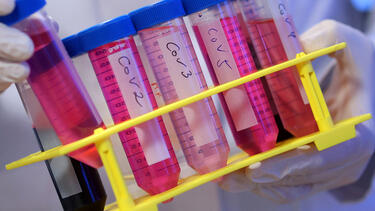 Listen Now

Subscribe to Health & Veritas in Apple Podcasts, Spotify, Google Podcasts, or your favorite podcast player.